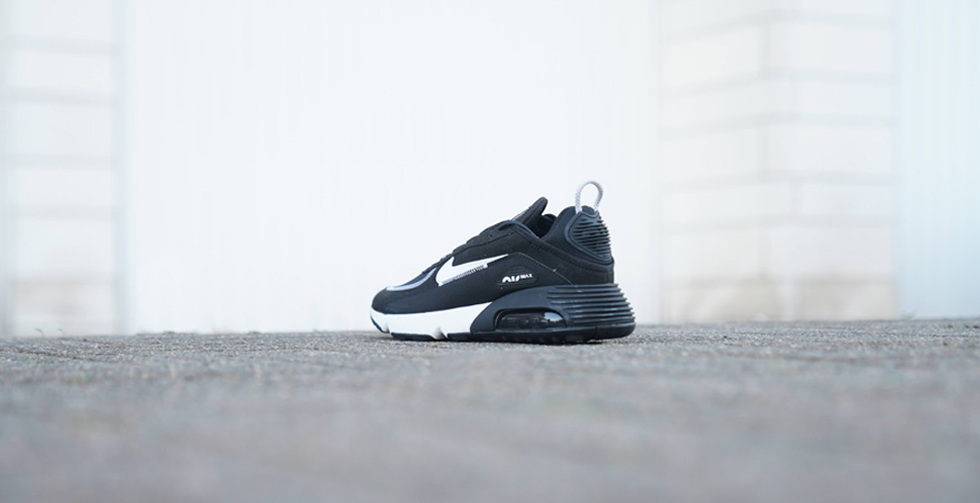 Nike Air Max 2090
171 articles
The future, past and present of the Air Max in one shoe.
Air Max 2090
Nike's inaugural Air Max Day was held on March 26th 2014 to celebrate the 27th anniversary of the Nike Air Max 1. The intervening years have provided Nike with the opportunity to dive into the archives and launch unique reruns, collabs and new models. But 2020's event was all about commemorating the release of the Air Max 90, which was 30 years before. And what better way to honour that iconic shoe than by releasing a brand new silhouette in its image? Enter the Nike Air Max 2090.
Dylan Raasch, who was the Senior Creative Director of the Air Max, believes that this shoe lays bare the story of how the technology of Nike's trainers has evolved in the 30 years between the AM90 and the AM2090. It features heel cassettes reminiscent of the original, a foam midsole and an Air unit with a window twice the size of the original. Though as a lifestyle runner the Air Max 2090 has plenty of sporting heritage and cushioning tech, its design is much better suited to the verve and flair of street style.
The updated "Air" logo and translucent textile upper reflect a more contemporary, modern and refined aesthetic while still referencing the concept of the original Air Max: to make the technology visible. This approach is embodied too in the way that the impenetrable character of the materials communicates their structural importance; so you can literally see through those parts which are less important to the key structural components beyond. This is similar to how the original AM90 used colour-blocking to indicate the hierarchy of technical elements; darker panels were vital, lighter panels less so. Underfoot, the Nike Air Max 2090 has tread delineations similar to those on previous waffle grip designs and flexible grooves reminiscent of the original too. Even when pushing forward, the 2090 can't help but reference the past.
Raasch thinks of the Air Max not as footwear or fashion, but more as a form of transportation. This explains why the black synthetic leather mudguard evokes the aerodynamic shape of an electric car, and why the chic minimalism of the smooth white nylon ripstop and mesh appear to take the shape of a car chassis, albeit a futuristic one, as Raasch himself imagined. Even the bright colour palette appearing through the three precision engineered holes on the Air Max 2090's Air unit can be seen as foreshadowing the electric transport of the future.
The Nike Air Max 2090 packages together history, the present day and the future into one sleek, uncomplicated lifestyle trainer. All this was made possible by the mantra: "the only rule of Air Max is to break the rules."