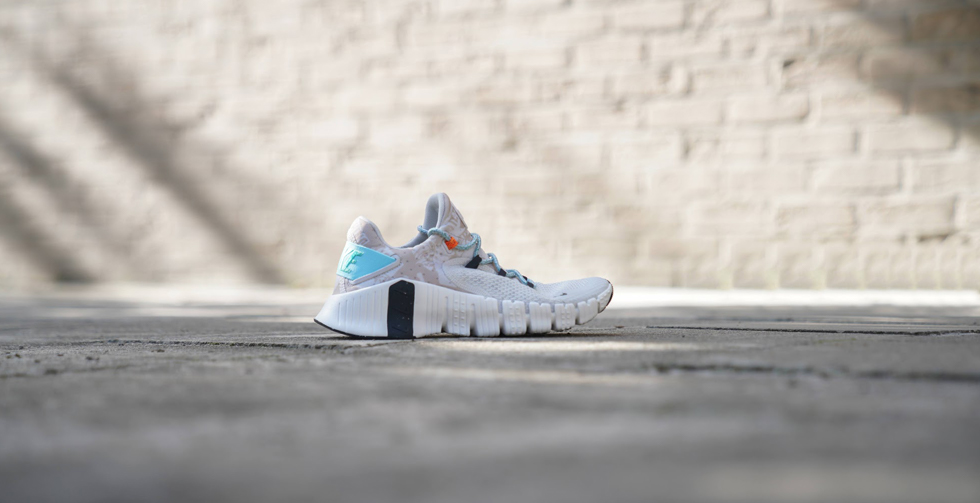 Metcon
At the turn of the new millennium, CrossFit was officially established, and it quickly grew in popularity. In 2015, in line with this growing interest, Nike released the Metcon 1. It was purpose-built for these new high intensity, indoor pursuits. The name Metcon is derived from the term "metabolic conditioning", one of the things athletes can gain from doing CrossFit.
CrossFit's philosophy is diversity in all areas. From targeted strength exercises like deadlifts, squats and shoulder press to full-body endurance training such as box jumps, rope climbing and sprinting, along with other cardio and strength training regimens, the Nike Metcon is highly adapted to a huge range of fitness activities.
Historically, Nike has supported athletes, not just when they're standing on the podium, but through the grit, sweat and vigorous training that gets them there. Nike's 1987 Air Trainer 1 was their first design aimed purely at training, and it was intended to aid athletes in their fitness routines irrelevant of their sport. The Metcon 1 was the first shoe Nike dedicated to those who considered training to be their sport.
Like the CrossFit athletes Nike supports, the Metcon is not a design that stands still. For each version that is released, valuable insights trickle into the Oregon HQ from leading athletes, inspiring authentic improvement. When the likes of five-time CrossFit Games winner Mat Fraser or Kara "She-Bear" Webb Saunders are offering advice, it's no wonder the Metcon is so successful.
Some Metcon models are made for explosive movements, while others use a wider heel for weightlifting; some boast a midsole shank pattern for rope climbing, and the all-rounder version achieves equilibrium across stability, speed and weight. There are certain features that the Nike Metcon range can guarantee, such as the feel of being closely rooted to the ground, the wide flat rubber heel, the grippy outsole, the synthetic outer and the flexible forefoot grooves. Be it rowing, mountain-climbing or deadlifts, the Metcon is a shoe designed to handle it all.
The name Nike Metcon has become synonymous with comfort and versatility in indoor fitness circles, where it is also known for being both breathable and durable. From these foundational characteristics, the shoe gives the wearer the confidence to be the best version of themselves, to experiment with different styles and unknown techniques and to further their craft. If the Metcon is the vehicle, the destination might just be excellence.