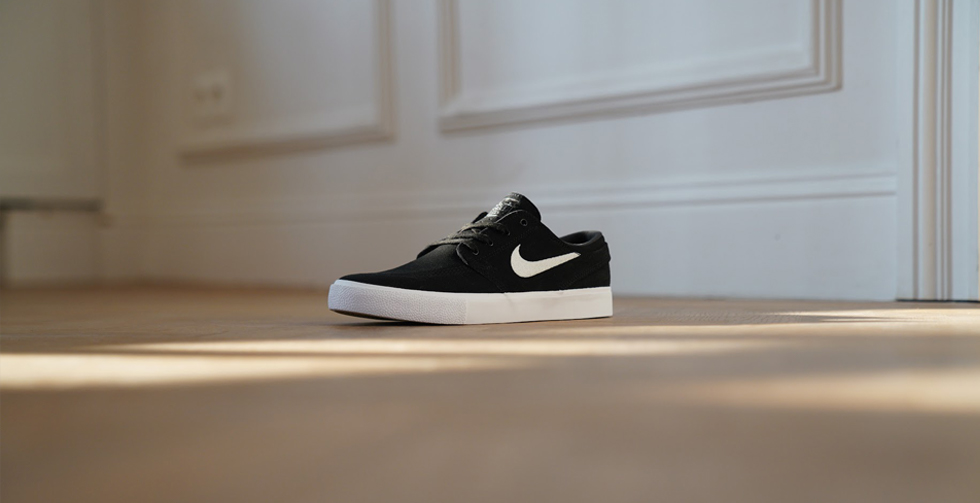 Nike Janoski
172 articles
A stylish, laid-back skate shoe that embodies the character of its namesake.
Janoski
The man the shoe was named after, Stefan Janoski skated with a surprisingly relaxed style and, while his tricks were crazy, he performed them with an effortless grace that made them particularly impressive. These days, Janoski has morphed into a modern polymath with a number of artistic hobbies, such as writing music and books, and even creating sculptures and paintings. It is likely that this innate creative energy was instrumental in the design of the celebrated Nike Janoski.
Before California-raised Janoski joined Nike in 2002 (Nike SB's inaugural year), he was a famous skateboarder in his own right and already an experienced shoe collaborator. He'd developed a taste for design and earned enough attention and respect from successful brands to give him influence over important decisions. Most significantly, he was now absolutely set on what it was he wanted.
At the time, Janoski wasn't keen on most skate shoes, describing them as uncool and over-padded. He wanted to deviate from this by creating a shoe with minimal fabric. James Arizumi, Nike's senior creative director, and Kevin Imamura of Nike Footwear were presented with very specific requirements: every thread and every material of the shoe was to have a purpose. One of Janoski's main stipulations was for a flat toe, but his main desire was to feel the board through the shoe. This minimalist approach was some distance from Nike's then modus operandi of visible and exciting technological progression. Initially, this caused some tension between the two parties, but Janoski kept his creative grip tight and reminded Nike that it was his name on the shoe too.
Eventually, they listened.
The prototype was so stripped back that even the swoosh had been removed, and Arizumi recalls how the factory couldn't produce it at first as it was too low to be produced legally. In the end, Nike signed a few waivers and in 2009, the Nike SB Zoom Janoski was launched. It was a reflection of Janoski's personality: the man, the skater and the creator. Its pared-back style, lack of cushioning and versatility made it the perfect shoe for Janoski. Though numerous different materials have been tried over the years, the original was totally unique to Janoski, with a distinctive cork lining that referenced the family vineyard. Unsurprisingly, he loved the shoe, and since designing it, he has not skated in another pair. Importantly for Nike, the public loved the shoe as well, and it became an incredibly popular purchase in the years following its release.
The Janoski's simple design transcended what skateboarding had previously offered, leading to it becoming one of Nike's best-selling skateboard silhouettes. Just consider the sheer number of different shoes and Nike models that this Janoski design has been hybridized with and it becomes apparent that this shoe is an icon of the skateboarding scene.