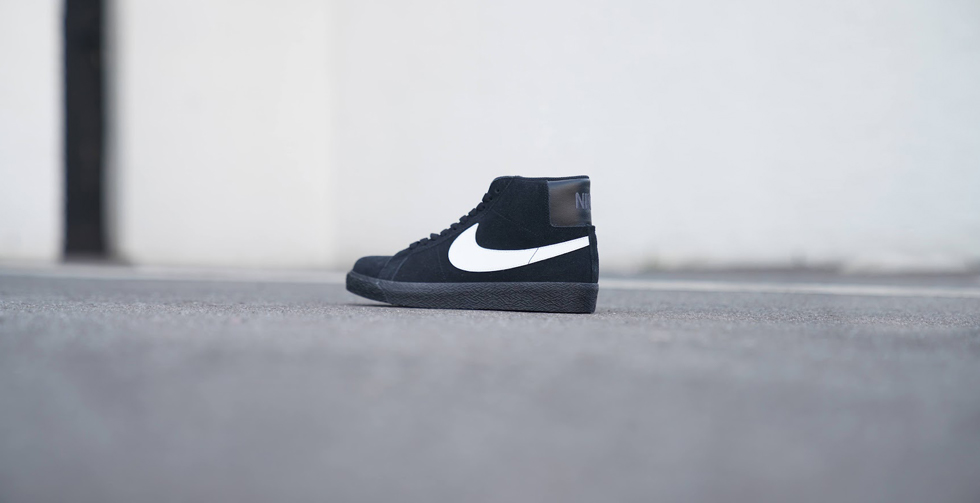 A basketball shoe so stylish that it transcended the court.
Blazer
Nike's first entry into the basketball market came in 1973 when they released the Nike Blazer. At its core, the shoe's design incorporated the swoosh logo laid over a leather upper. But it went much further than that. NBA players considered it to be a superior product to other basketball shoes because of its tough but breathable latticed nylon tongue and high traction vulcanised rubber tread, while its minimalist look created one of the most enduring shoe designs of all time which to this day retains its sleek, modern aesthetic.
Despite its name being given in honour of Nike's local NBA team, the Portland Trail Blazers, its popularity was aided by the famous San Antonio Spurs player George "The Iceman" Gervin. His personal shoes had his nickname printed on the heel instead of the usual Nike branding. His endorsement propelled the Blazer to national prominence and was, in all likelihood, one of the first player exclusive arrangements in history. The excitement that this collaboration generated paved the way for Nike's legendary partnership with Michael Jordan.
As Nike funnelled their improved basketball technology away from the Nike Blazer line and into other models, the shoe was adopted by an altogether separate culture, changing the course of its history.
Skaters found the high-friction rubber sole provided excellent stability while skating. The tough leather exterior allowed them to perform an array of tricks, meaning they could express themselves fully without the shoe falling apart on the rough surface of their boards. In line with the humble, DIY ethos of the skater community, the shoes had a no-frills feel to them that suited the culture perfectly. In 2005, Nike built on their enthusiasm for the product and developed the Nike SB Blazer in partnership with Lance Mountain. This skateboard-specific Blazer introduced Air technology and a padded tongue to help soak up the repeated impacts of the skater lifestyle.
Ordinarily, for a shoe to stay relevant for a long period, it has to adapt to an ever-changing world. Not so with the Nike Blazer. This shoe carved its own path, staying relevant by remaining utterly unchanged and allowing the culture to adapt to its unique quirks––pretty cool for something that started out as a simple basketball shoe.